RSVP For Private Event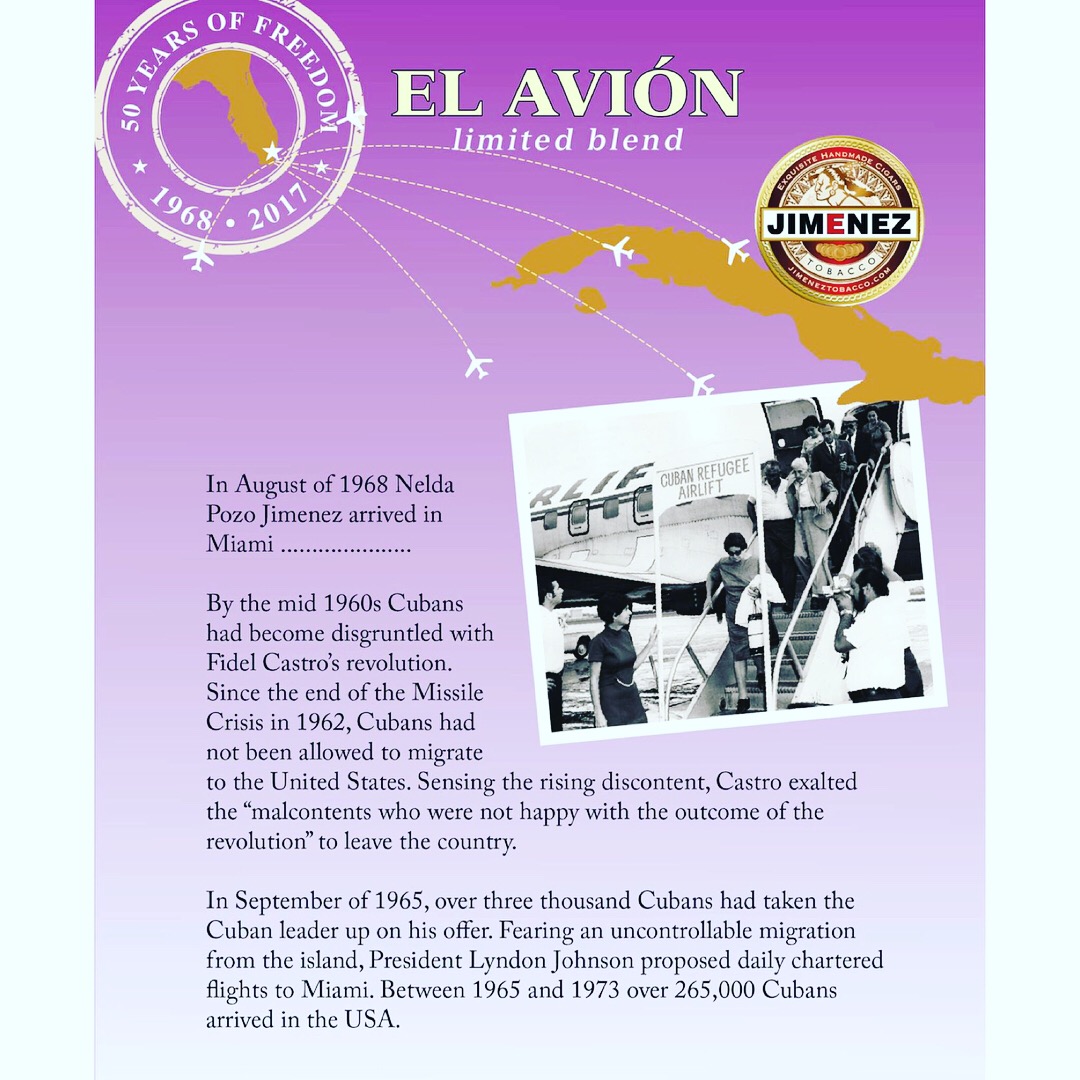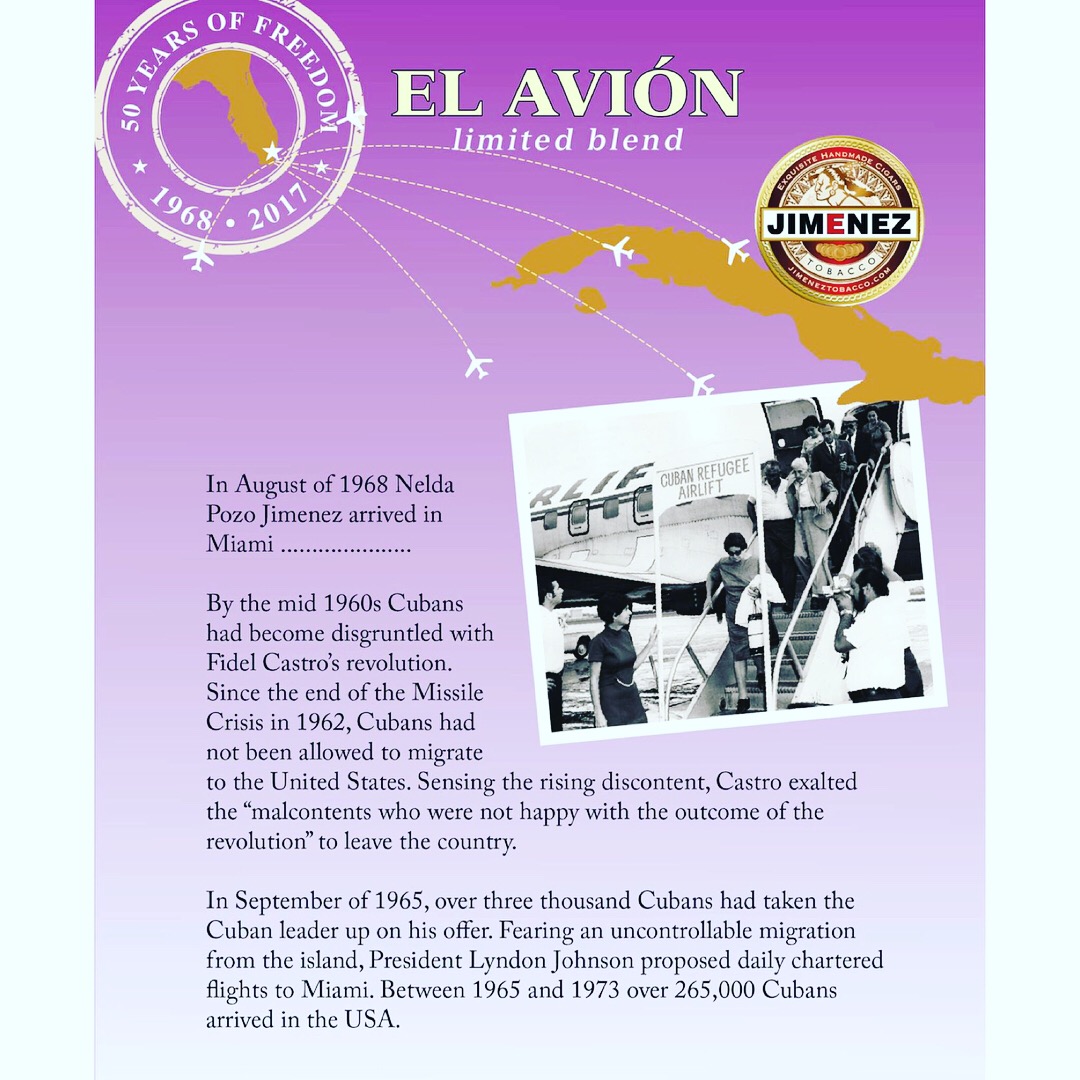 RSVP For Private Event
Thursday at 7pm to 10pm, we are commemorating 50y YEARS OF FREEDOM since our mom left CUBA!
PRIVATE EVENT: Limited to 40 Guests
Glass of Moet Champagne, upon entry. American continental fusion chef on premises. Handmade hors d'oeuvres, oysters, colossal shrimp, gazpacho and more...
Choice of three Hennessy VSOP Privilege cocktails all evening.
One in forty chance to win exclusive custom made Jimenez
Cigar Lane Cedar Chest electronic humidor to hold 2000 cigars stocked with Jimenez finest.
In August of 1968 Nelda Pozo Jimenez arrived in Miami...

By the mid 1960's Cubans had become disgruntled with Fidel Castro's revolution. Since the end of the Missile Crisis in 1962, Cubans had not been allowed to migrate to the United States. Sensing the rising discontent, Castro exalted the "malcontents who were not happy with the outcome of the revolution" to leave the country.

In September of 1965, over three thousand Cubans had taken the Cuban leader up on his offer. Fearing an uncontrollable migration from the island, President Lyndon Johnson proposed daily chartered flights to Miami. Between 1965 and 1973 over 265,000 Cubans arrived to USA.